Italian food, made with passion
Set in the heart of Ripon, North Yorkshire in the shadow of the magnificent Cathedral, Mario's Restaurant welcomes you to sample our menu inspired by family, friends and the ingredients sourced locally and from our amazing suppliers in Italy
View Menus
Call to book

We have been serving home made traditional food since 2004 which makes us one of the most popular restaurants in the area. Winner of several local awards, we always aim to keep our standards incredibly high.
Marco is following in his father, Mario's footsteps, who become a chef and worked in the trade for over 35 years, who in turn followed on from his father, Antonio, who's pizza dough recipe is still used to this day! The whole family was born in Naples and moved to the UK in 1997, and regularly travelled back home in search of fresh ideas and new inspiration for our menus.
We buy locally sourced top quality ingredients as well as using our trusted Italian suppliers to give a real authentic taste to all our dishes. We also stock an amazing selection of wines from all regions of Italy.
We have lots of brilliant choices on our A la Carte menu as well as having special boards changed on a regular basis. The restaurant has a rustic welcoming feel with a brilliant atmosphere, we pride ourselves in top quality standard of food and always achieve top marks for hygiene.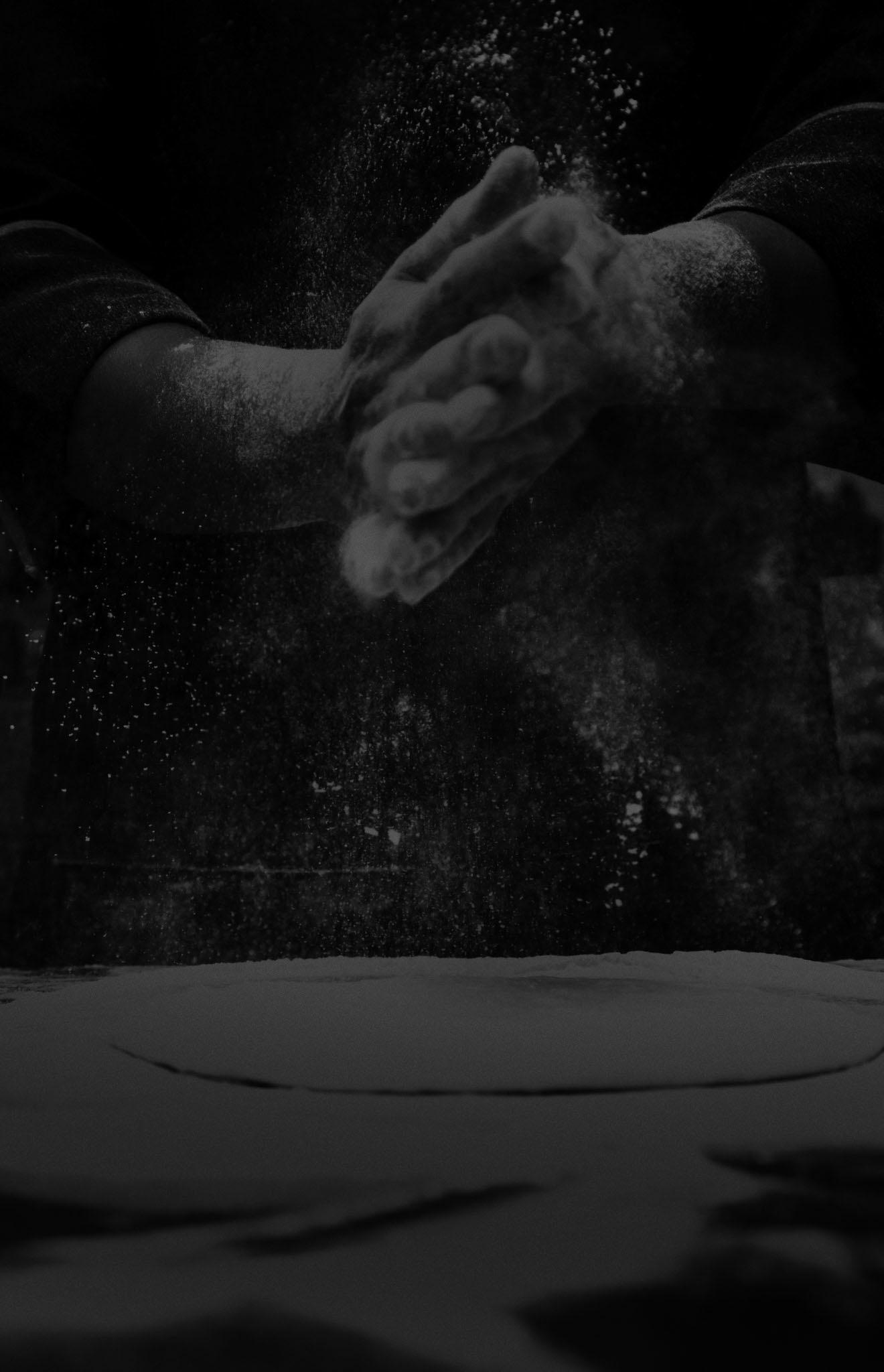 Fresh Ingredients, Tasty Meals
We pride ourselves in using the finest local and international ingredients to produce an extensive menu of traditional and modern Italian dishes and a selection of English favourites with an Italian twist.
Pan-fried seabass fillet with a stunning mussel chowder – fish stock, sweetcorn, potato, chilli, bacon, onion, parsley & a touch of cream. Served with fresh vegetables.
Made using the finest Italian flour to a recipe passed down by Marco's grandfather Antonio. Loaded with mozzarella & topped with roasted chicken, pepperoni & bacon and cooked in our stone-based pizza oven.
Home-made 1/2lb beef burger toped with fresh tomato, lettuce, mozzarella, crispy bacon & drizzled with home made pesto. Served with onion rings, skin-on chips, vegetable crisps & a pickled cabbage salad.
Home made Italian dough bun soaked in a sweet syrup with rum, served with a mixed berry compote and cream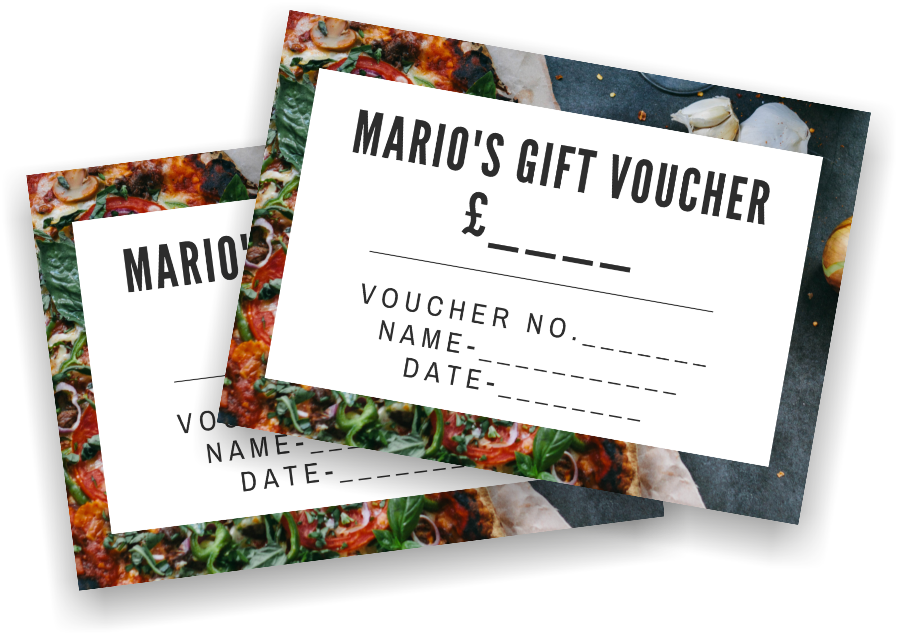 Gift Vouchers
Treat your loved ones or friends to a meal they will remember at Mario's.
Choose any amount and get the gift voucher emailed to you.

"Fantastic food and very helpful and friendly staff. We will definitely be going again."
David Sutcliffe

"Wonderful Italian food. Exceptional service. Fully recommended.. "
Richard Tunnah

"…with Al funghi sauce.
Lovely bottle of frascati to accompany.
Will definitely be back."
Mary Morgan

"Excellent food, really enjoyable with helpful and attentive service."
Stephen B

"Had a beautiful meal last night with our family..the service was outstanding and food was amazing…would definitely recommend…we will be back again for sure ..xxx"
Dianne Daldry

"We'll done to team Marios last night! They were very busy but managed it superbly. We were well looked after. My Fillet Cognac was melt in the mouth, lovely sauce too."
Nicola Hurricane-Hadley

"Great place. Super fish & steak, lovely staff, would happily revisit."
Jo Chilvers

"Called in on off chance and i am glad we did quality and quantity both excellent great little restaurant highly recommend 👌"
Geoff Taylor